Proud Supporters
We have teamed up with a range of committed partners who generously donate a portion of their sale proceeds in support of Hypertension Canada's mission to save lives through the prevention and control of high blood pressure and its complications.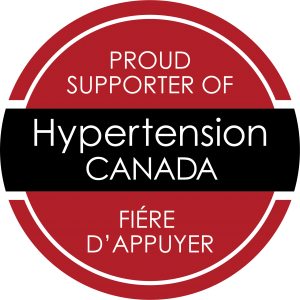 Company
Participating Products

BM47

,

BM66

,

BM35

B

W100, BD215, BD252,BD240, BD245, BD201, BD351, BD230, BP 3BTO-A, BD216, BP3MS1-4K, BD350, RX812, Atoma 11115, Atoma 11116, RX810, RX811, A018, D571686, LD-562, RX813

B

UA-767PLUS,UA-651, UA- 1030TCN,UA- 787 EJCN UA-651 BLE, UA-651 CN, UA-767 FAM, UA 767 PLac, UA 767 PSac, UA-1200, UB-543 Wrist, UB-1100CNBLE

BP769CAN

PreCardix Bioactive Marine Peptides

Download the free blood pressure tracking app. today!
Interested in joining our Proud Supporter Program?
To discuss partnership opportunities, contact Nancy Beshay, Business Development Director at [email protected] or phone number: 1-844-943-9400, ext. 260.