Hypertension Month
Hypertension is the leading preventable cause of death and disability around the world, and can lead to heart disease, stroke, kidney disease and dementia. Over 7.2 million Canadians have hypertension, and 7.5 million more have high blood pressure that will lead to hypertension without preventative action.
Hypertension Canada promotes Hypertension Month and World Hypertension Day (May 17) in partnership with the World Hypertension League and the International Society of Hypertension.
May Measurement Month Contest:
In partnership with Lifesource, Hypertension Canada invites you to enter a contest for a chance to win 1 of 10 Bluetooth enabled home blood pressure monitors. To enter, please visit HERE TO ENTER and fill out the form. We want to know your best reason for taking care of your blood pressure. Good luck!
Deadline to Enter: June 15, 2021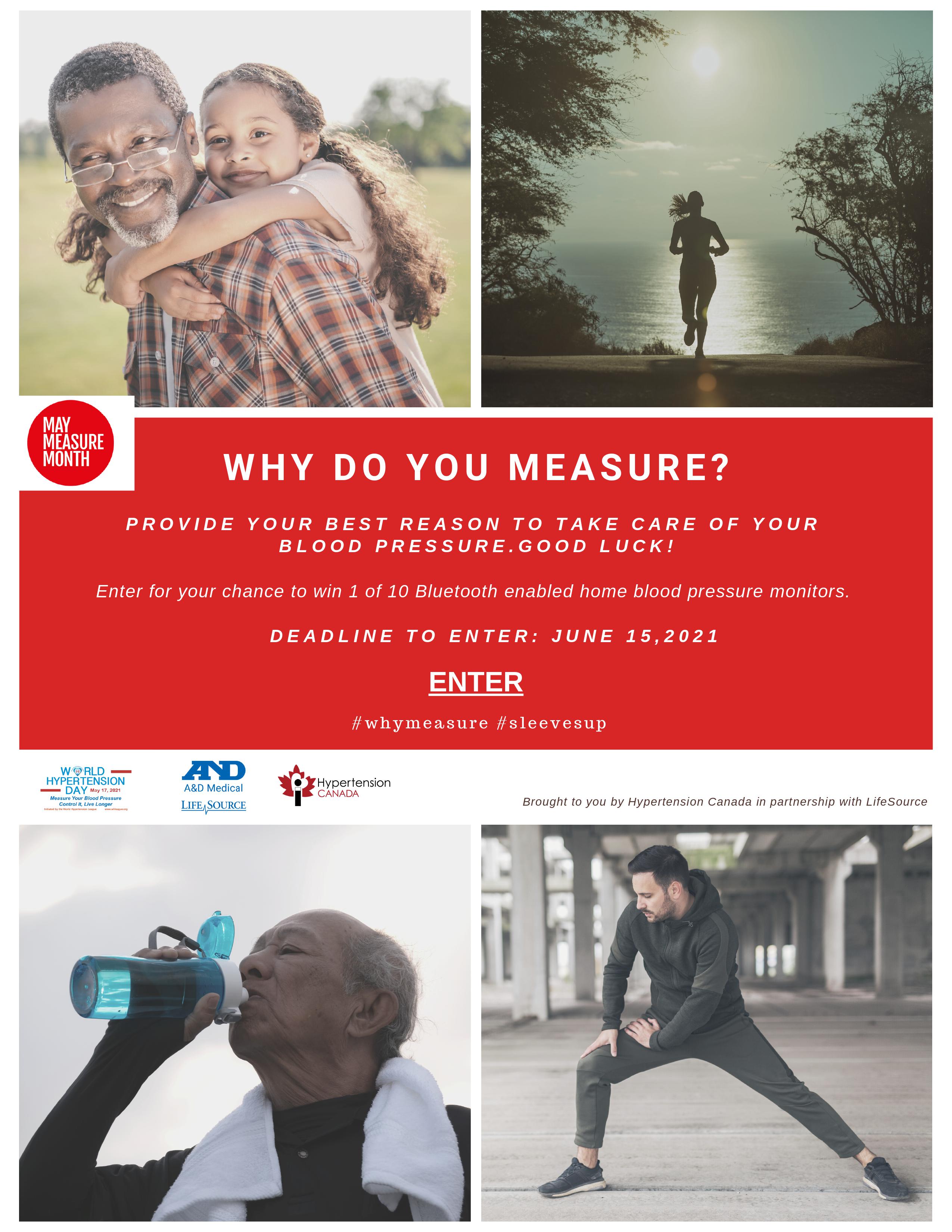 2021 May Measurement Month Contest Winners:
Proud National Sponsor:

Supporter: